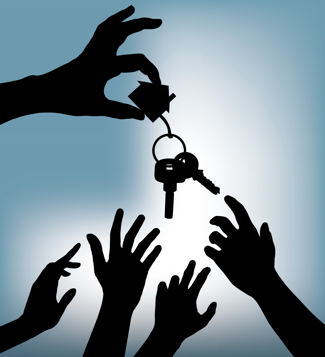 The real estate season is among us in full force! And you can anticipate a HOT market through this summer and fall.
Realtor.com says homes are sell 8% FASTER this time last year and staying on the market an average of about 83 days compared to over 186 days on the market just a few years ago!
We are also seeing encouraged lenders offering great deals for first time home buyers, such as only asking the buyer to pay for an appraisal for rural development types of loans.
This is a great thing for BOTH buyers and sellers, but it does mean buyers need to get their ducks in a row very quickly, and even BEFORE, looking for a home!
Why?
For example, there was a listing where the listing agent turned in 2 offers on the seller's home. Even though the second offer was a little less than the first offer, the seller chose the second offer only because this buyer had already been approved for a home loan over the asking price and could close faster than the first buyer.
Time is indeed of the essence.
The Housing and Mortgage Market Review estimates that home prices will continue to rise for the next couple of years, with annual increases of 2–6%!
What does this mean for buyers?
Well, it means that the market still contains great deals and one can be very confident their real estate investments will yield steady increases.
On the other hand, there is a SHORTAGE of inventory, which contributes to the market leaning more in favor of sellers.
Because of this shortage, buyers are considering neighborhoods that they didn't before, which is also great for the owners of properties in those neighborhoods.
A shortage of inventory also encourages people to BUY LAND and DEVELOP inventory. So if you own land, want to buy land, NOW is the time to BUY! And NOW is the time to SELL!