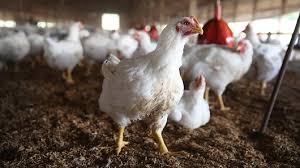 (GLOBE NEWSWIRE) — Tyson Foods, Inc. (NYSE:TSN)
has accepted the invitation of city, county and state leaders to build a new chicken production complex in the City of Humboldt, which is part of Gibson County in western Tennessee. The announcement was made this morning at a news conference hosted by Tennessee, Humboldt and Gibson County officials.

The $300 million project is expected to create more than 1,500 local jobs once the new complex begins operations in late 2019 and will help the company meet strong consumer demand for its chicken.